Digiscoping modification of the Fujifilm E900
to use it with a cable shutter release

The E900 is a popular compact camera to use for digiscoping. It's a pity that there is no possibility to add a cable release.

But with some modifications it is possible.

You will loose the AV_out connector, but instead of this you can plug into this connector a cable release e.g. from the Canon EOS 400D with the small phone jack.

You must solder on very tiny devices (SMD). The use of a very small soldering iron is a requirement.

First of all you have to open the camera. Remove all the screws. The 5 crosshead screws are the easy ones. There are two different screws, but they are removable also with a very small screwdriver. After removing the screws open the cover carefully ! There are two flexboards attached from the back cover to the body.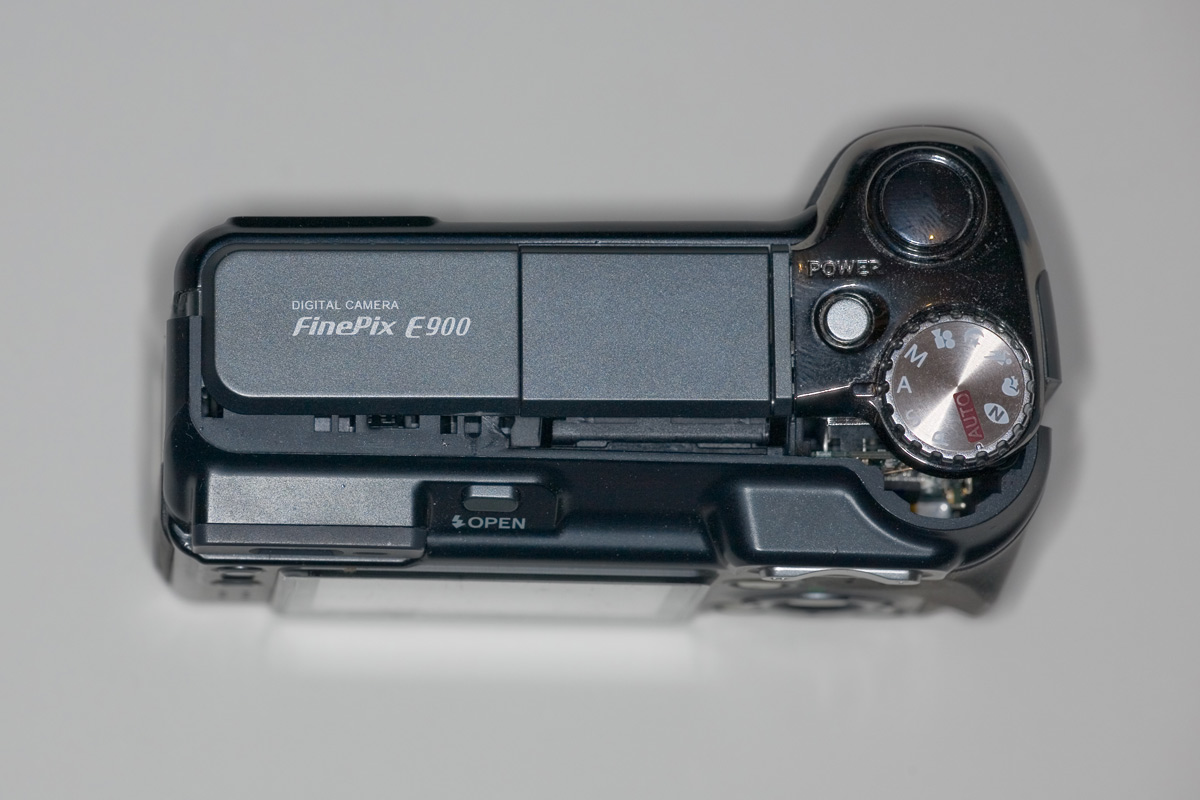 Opening the Fujifilm E900
All you have to do now is to add two thin insulated copper wires (I used 0.2mm magnet wire) onto the printed circuit board. Also you have to cut three circuit paths on the PCB.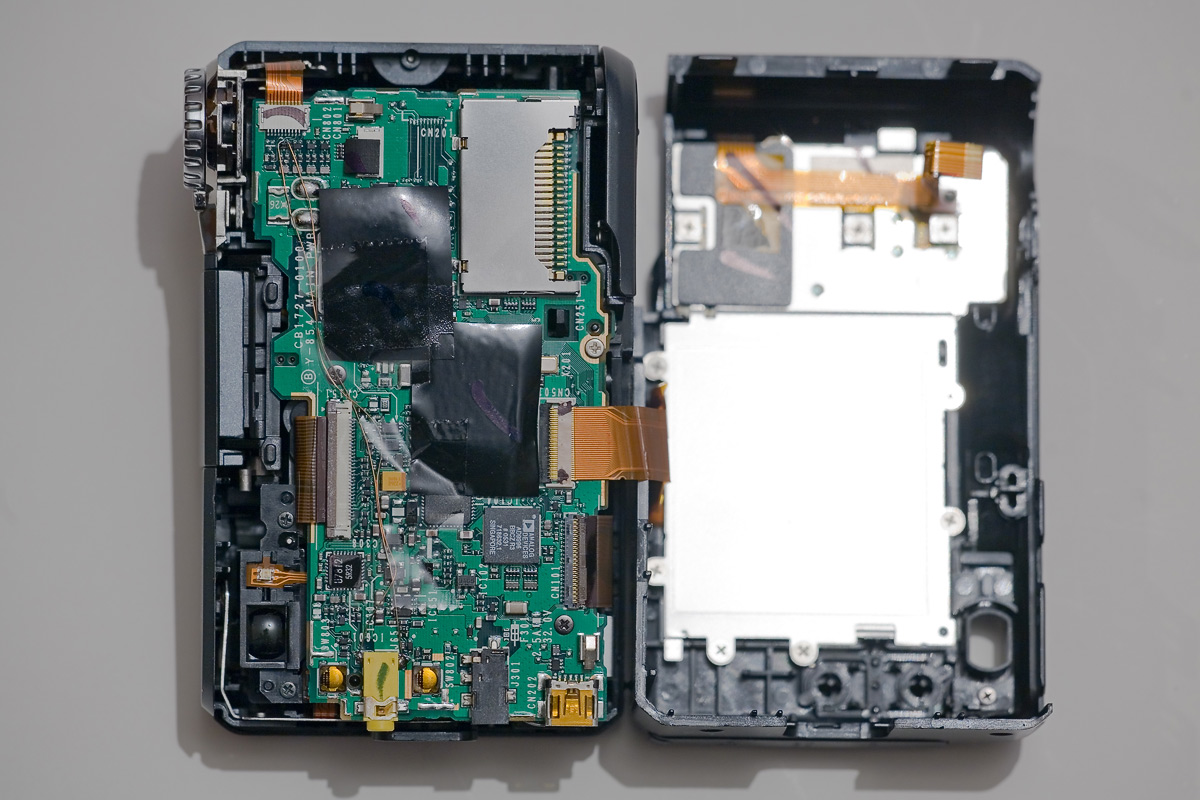 opend camera with one flexboard unpluged (two copper wires allready installed)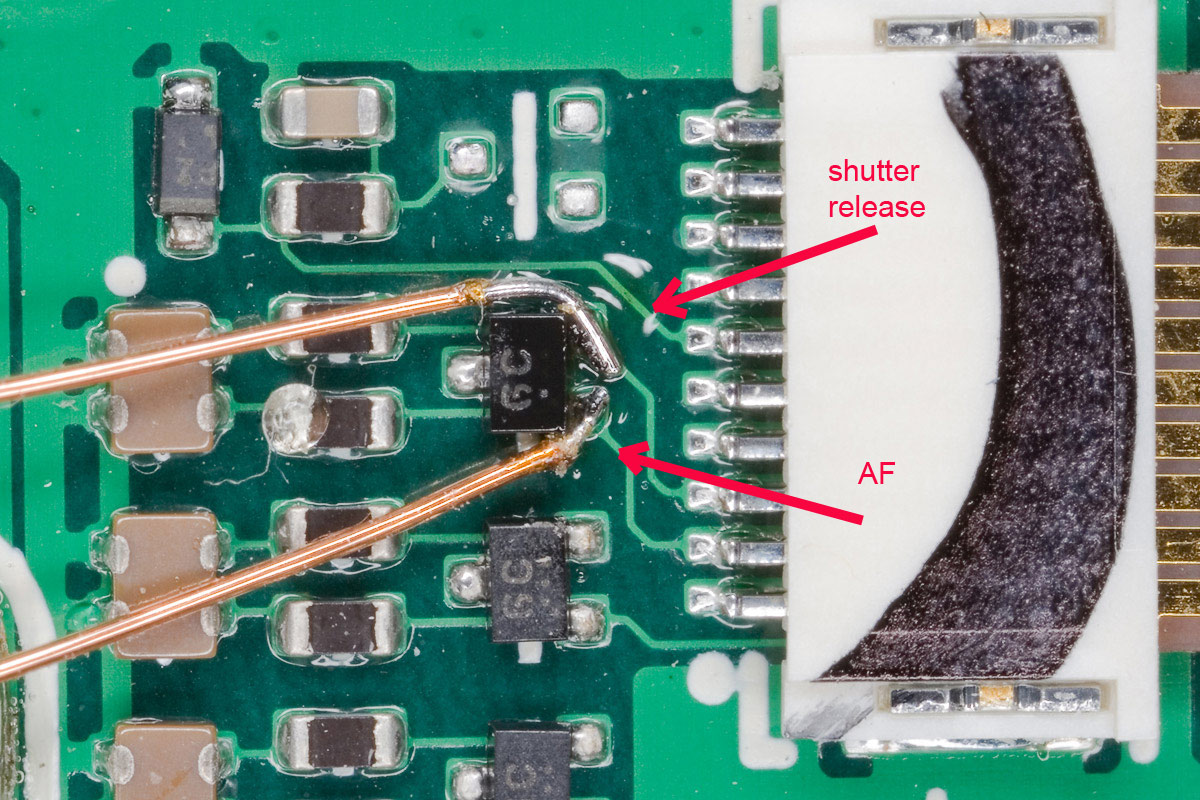 soldering the wires onto the release and AF contacts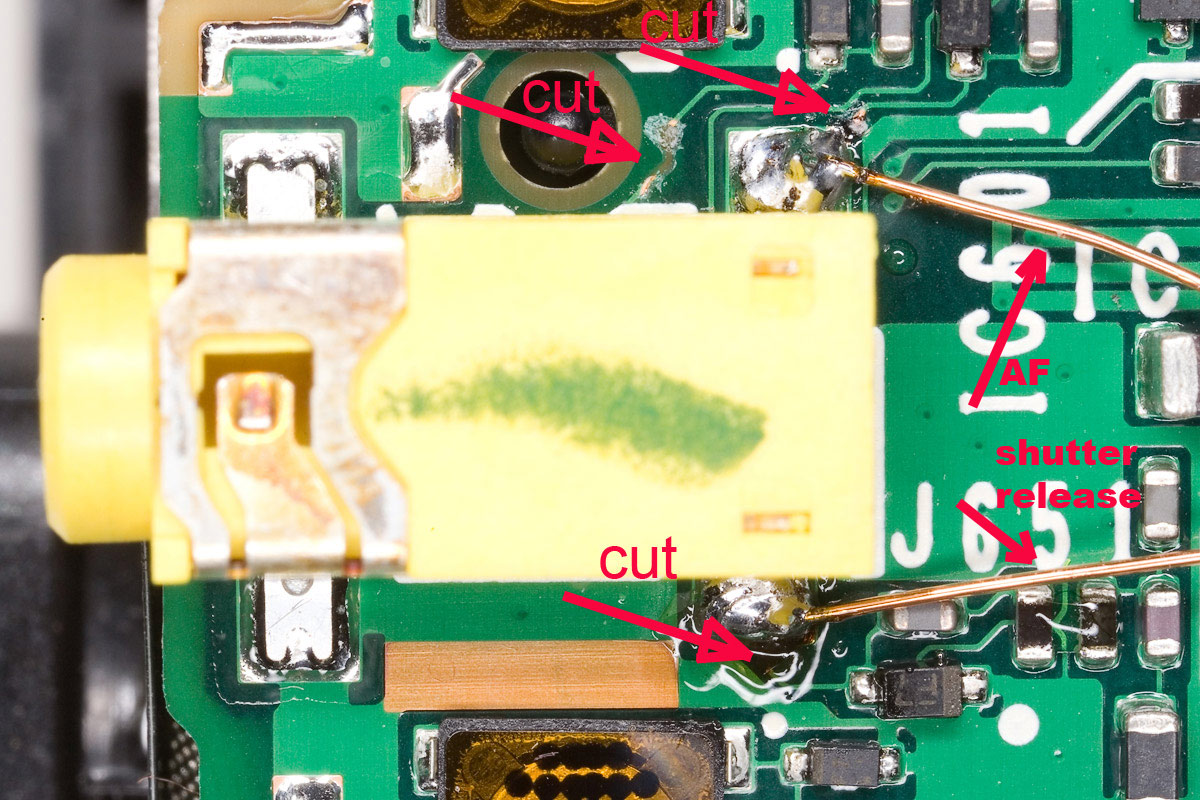 soldering the two wires onto the jack and cutting the three paths on the PCB